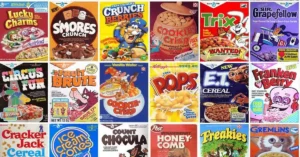 In today's fast-paced world, filled with advanced technology and ever-evolving trends, it's easy to get caught up in the rush of modernity. However, now and then, it's nice to drive down memory lane and indulge in the comforting embrace of nostalgia. And what better way to do so than by reminiscing about the beloved cereals of the 1980s? Those colorful, sugary delights fueled our Saturday morning cartoon marathons and joyfully filled our childhoods.
For many of us who grew up in the 80s, Saturday mornings have meant waking up early, eagerly turning on the TV to catch our favorite cartoons, and enjoying a delicious bowl of cereal. It was a ritual, a sacred tradition that brought us immense pleasure. With only a handful of TV channels back then, networks like ABC, NBC, and CBS were the go-to destinations for animated entertainment. They gave us a gateway to animated worlds populated by superheroes, talking animals, and fantastical creatures.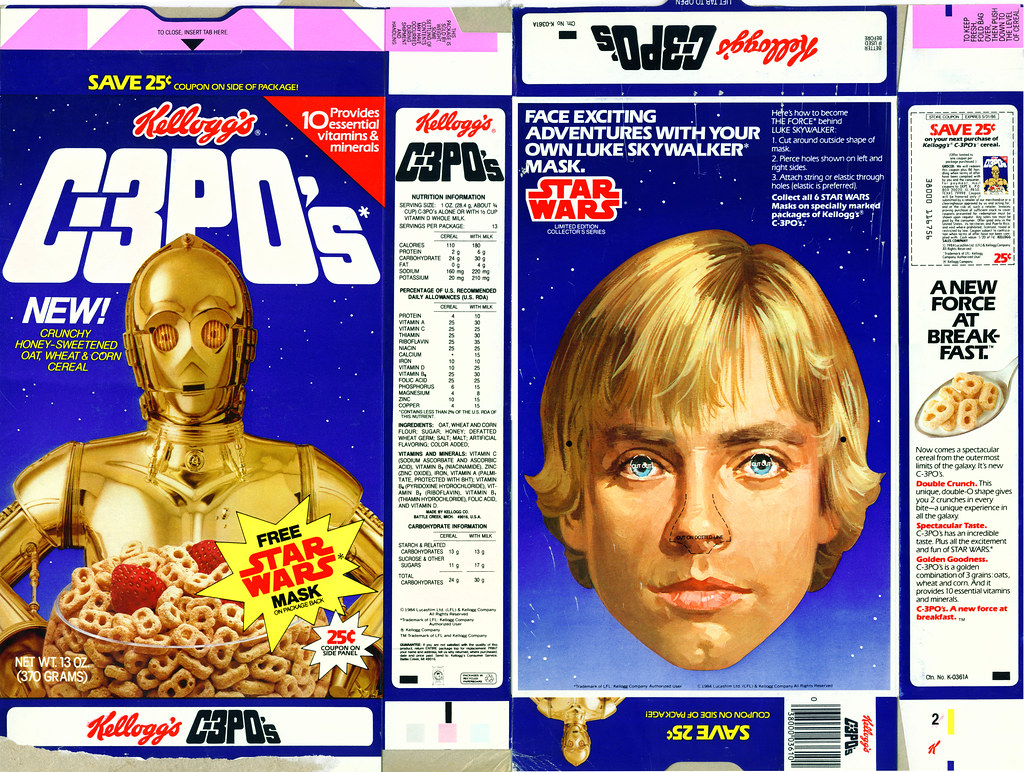 So, let's embark on a journey to rediscover some of the iconic cereals from that golden era. These cereals weren't just breakfast; they were magical experiences that transported us to lands of imagination. One such cereal that deserves mention is the "Yummy Ice Cream Cone Cereal." Although it didn't tie in with a TV show or cartoon, it captured our hearts with its chocolate chip ice cream cone appearance. The little round balls, resembling chocolate chips, created a delightful crunch in every spoonful. And who could forget how the milk transformed into chocolate goodness after the cereal was devoured?
Moving on to cereals inspired by candy, one standout was the "Nerds Cereal." Based on the popular candy, this cereal offered a two-in-one treat. The box contained two flavors, strawberry and cherry, side by side, just like the candy itself. Although the idea was to mix the flavors, some enjoyed savoring each side separately, relishing the tangy sweetness in every bite. The commercials for Nerds Cereal only added to the excitement, with catchy jingles and vibrant visuals that left us craving more.
Television shows and movies significantly shaped our childhood experiences, and the cereal industry knew exactly how to capitalize on this phenomenon. Take, for instance, the "Mr. T Cereal." Riding on the popularity of the iconic Mr. T, this cereal incorporated letter-shaped pieces, predominantly T's. It was an exciting departure from the usual circular or ball-shaped cereals. Although it lacked marshmallows or chocolatey goodness, Mr. T Cereal became a breakfast staple for some, inspiring youngsters to devour the T-shaped pieces, a symbol of strength and determination.
Not to be forgotten is the "Batman Cereal," released in 1989 to coincide with the release of the blockbuster film. Batman became an instant sensation with Michael Keaton donning the cape and cowl. In their marketing genius, General Mills crafted a cereal that became a hit among kids and adults alike. The box featured the iconic Batman logo, while the cereal was a medley of sweet corn and bat-shaped pieces. It was a perfect homage to the Caped Crusader, a cereal that allowed us to start our day with a taste of Gotham City.
The cereals of the 1980s transcended their status as mere breakfast items. They became part of our childhood memories, forever intertwined with the joy and innocence of that era. While some may argue about their nutritional value, it's important to remember that these cereals symbolize more than just a morning meal. They represented a sense of wonder, excitement, and pure happiness that accompanied us as we embarked on epic animated adventures from the comfort of our living rooms.
So, the next time you find yourself reminiscing about simpler times, take a moment to appreciate these cereals' impact on our lives. Remember the anticipation as you poured them into a bowl, the satisfaction of slurping up the last drops of milk infused with sugary goodness, and the endless debates with friends over which cereal was the best. The nostalgia of 1980s cereals is a reminder of the power of simple pleasures and the enduring magic of childhood.
As we navigate the complexities of the modern world, let's remember to embrace the nostalgia within us. Whether through relishing a bowl of our favorite childhood cereal or revisiting the cartoons that shaped our imaginations, let the 1980s cereals remind us of the joy found in the simplest things. Because sometimes, all it takes is a spoonful of sugary nostalgia to transport us back to a time when Saturday mornings were filled with laughter, adventure, and the taste of magic in every bite.
This guy on Youtube nailed it.
Tubular man, the cereals of the 1980s were more than just breakfast options; they were cultural icons that shaped our childhood experiences. From ice cream cone-shaped cereals to those inspired by popular candies and beloved TV shows and movies, these cereals provided us with more than a meal. They symbolized a sense of wonder and excitement and shared experiences among friends and families. So, the next time you yearn for a taste of nostalgia, reach for a box of 1980s cereal, pour yourself a bowl, and allow the memories to flood back, reminding you of the joy and magic of childhood.
In a world of ever-evolving trends and advancements, it's comforting to know that the nostalgia of 1980s cereals remains timeless. These cereals were not just breakfast options but vessels of happiness and shared experiences. So, the next time you yearn for a taste of the past, reach for a box of 1980s cereal, pour yourself a bowl, and allow the memories to come flooding back. Relish in the magic and joy of your childhood, one spoonful at a time.
The 1980s – It never ends
You gotta try this amazing link that teleports you to another random article. Try it!
---